Home » FTB Skyfactory 3 (1.10.2)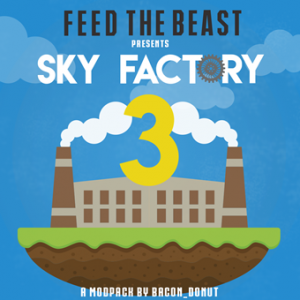 FTB SkyFactory-3 1.10.2
To join FTB SkyFactory-3 Server you will need the FTB launcher found here
ip:  skyfactory3.minewonderland.com
Modpack version: 3.0.21
Server features:
economy
global ranking
island autoclaim
cross-server #1 <-> #2 market shop (/market)
teleportation
global chat
crates
keepinventory
Items banned everywhere:
All Chunk loaders (use IRON BLOCK as chunk loader)
Celestial Manipulator
Dimension Builder, Editor, Enscriber
Laputa Shard
Quantum Quarry
Explosive Arrow (Quark)
Lens of Certain Death
Leaf Blower
Advanced Leaf Blower
MultiCrafter (Reborn Storage)
Speed upgrades (Refined Storage)
Quantum Quarry
Packing Tape (Storage Drawers)
Rainmaker
Weather Obelisk
Builders Wand (Extra Utilities)
Garden Cloche
Compact giant chance cube
Giant chance cube
External storage
Cobblestone generator (tier 4,5)
Routing nodes (Blood Magic)
XP tap
Storage scanner
Natura seeds
Translocators
Warning! Use refined storage mod at your own risk.
Additional banned items can be added at anytime without warning.