Home » FTB StoneBlock 2 (1.12.2)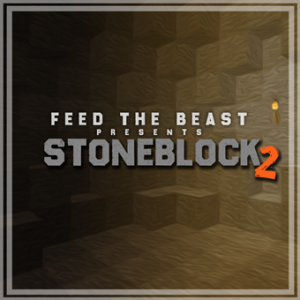 FTB StoneBlock 2
To join StoneBlock Server you will need  the twitch/curse launcher found here
Server #1 ip: stoneblock2.minewonderland.com
modpack ver. 1.16.1

Warning! Mining dimensions resets every month!
Server features:
economy
global ranking
cross-server #1 <-> #2 player shop (/market)
teleportation
global chat
Items banned everywhere:
All Chunk loaders (use IRON BLOCK as chunk loader)
Celestial Manipulator
Quantum Quarry
Spatial io
Storage bus, fluid storage bus
Storage scanner
Clearing shape cards
Silk, fortune shape cards
Dimension builder, enscriber editor
Builders wand (extra utilities)
Actually additions automatic feeder
Mob crusher
Fluid crafter
Garden cloche
EFLN
Redstone clock
Torch master items
Tank (open blocks)
Compact giant chance cube
Dark Matter Pedestal
Watch of flowing time
Volcanite, Evertide amulet
Compact machines items
Nova catalyst, destruction catalyst, nova cataclysm
Catalytic lens, hyperkinetic lens
Cobblestone generator tier 4,5
Item/fluid translocator
Integrated dynamics items
Wub hammer
SFX block
Balanced clay
Paper scythe
Potion brewer
World breaker
Hydrator
Additional banned items can be added at anytime without warning.