Home » SkyFactory 4 (1.12.2)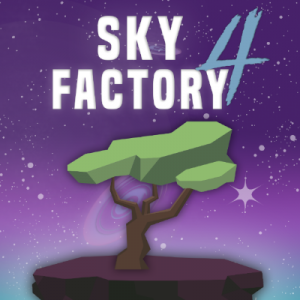 Sky Factory 4 – 1.12.2
To join SkyFactory 4 Server you will need  the twitch/curse launcher found here
direct ip: skyfactory4.minewonderland.com
modpack ver. 4.2.4

Warning! The end resets every server restart. Twilight forest, lost cities, nether resets every Monday.
Island expiration – 28 days
Server features:
economy
global ranking
land claims (island / golden shovel)
cross-server (1 <-> 2) market
teleportation
global chat
party chat
Items banned everywhere:
All Chunk loaders (use IRON BLOCK as chunk loader)
Drone (OpenComputers)
Spatial io
Fluid crafter
Cobblestone generator (tier 4,5)
EFLN
XP tap
Duskflame hex
Engraved thunder
Exchange scepter
Building scepter
Frost bringer
Cyclic magnets
Terrain lighter
Item/fluid translocator
Portal gun items
Mystcraft items
Cave illuminator
Packager
Experience pylon
Potion brewer
ME storage bus
SFX block
World block importer
Storage network master
Disabled mods:
Warning! Use compact machines and simple storage mods at your own risk.
Additional banned items can be added at anytime without warning.