Home » Awakening Classic (1.7.10)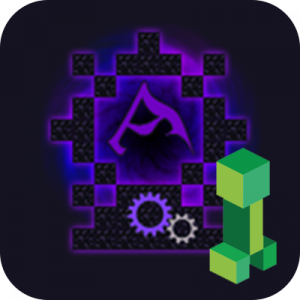 AWAKENING
modpack by shadowake
Server gamemode – normal
Awakening modpack aims to be a pack unlike any other. It is designed to be a long term use pack e.g. for a long Minecraft let's play series or just an everyday pack to keep you playing for a long time, with well over 280 mods and over 800 quests (and growing). Say no to defaults! Nearly every mod and config in this pack has been edited or modified to make them work better together. The ultimate idea of the pack is to integrate mods together so well that you wouldn't know they were ever meant to be separate. Is this the most highly customized and ambitious modpack ever made? Probably. Try it and see for yourself.
A 'lite' version of the pack can be found (HERE). This pack is functionally the same in terms of progression, quests, etc. simply with some client-side removals for smoother performance.
To join Awakening Server you will need the twitch/curse launcher found here
1. Download and run launcher
2. Find and install awakening modpack
3. Click Play to launch awakening
Server ip: awakening.minewonderland.com
Modpack version: 2.29.4
Warning! Ender and Mining world resets every SUN.
Server features:
economy
global ranking
griefprevention (golden shovel)
shop plugin
market
teleportation
global chat
vote crate
Items banned in the Overworld:
– RFTools Builder
Items banned everywhere:
All Chunk loaders (use IRON BLOCK as chunk loader)
Arcane crafting terminal
Catalytic lens
Dark matter pedestal
Dynamite sticks
Hyperkinetic lens
Jailer's safari net
Market
Network tool
Nova cataclysm
Nuke
Spamr launcher
TNT minecart
Antimatter bomb
Dimension builder /enscriber /editor
Additional banned items can be added at anytime without warning.