Home » Tekkit Legends (1.7.10)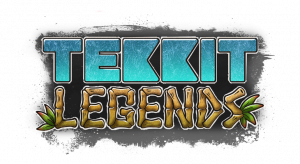 Tekkit Legends
To join Tekkit Legends you will need the Technic launcher found here
1. Download and run Technic launcher
2. Sign in (use your minecraft account)
3. Click the modpacks tab and select Tekkit Legends
4. Install the modpack
5. Click Play to launch Tekkit Legends
Server ip: tekkit.minewonderland.com
Modpack version: 1.1.1
Warning! Mining dimension (/warp minig) resets every month; The END resets every server restart.
Server features:
economy
random teleport
global ranks
griefprevention (golden shovel)
shop plugin
market
teleportation
global chat
Items banned in the Overworld (use them in /warp minig):
– Quarry, Miner
Items banned everywhere:
All Chunk loaders (use IRON BLOCK as chunk loader)
Cart Dispenser
TNT Cart
Lightning Red
Nuke, Dynamite, Industrial TNT
Rainmaker
Hyperkinetic Lens
Catalytic Lens
Destruction Catalyst
Volcanite Amulet
Evertide Amulet
Watch of flowing time
Dark Matter Pedestal
Nova Cataclysm
Teleport Tether
Thermometer
Tunnel Bore
Hopper Facade
Luminator
Thermometer
Turtle
LP – Satellite pipes, satellite upgrade, fluid pipes, crafting table, fuzzy crafting table, fuzzy upgrade
Additional banned items can be added at anytime without warning.