Home » FTB Direwolf20 (1.12.2)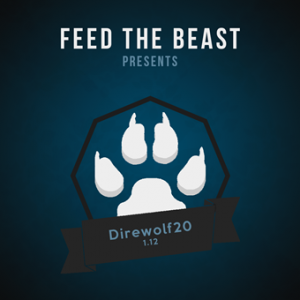 FTB Direwolf20 1.12.2
To join FTB Direwolf20 Server you will need the FTB launcher found here,
or you can use the twitch/curse launcher found here
1. Download and run FTB launcher
2. Click on Create Profile in the lower right hand, if not already done
3. Click on the FTB Modpacks tab and click on FTB Direwolf20 1.12.2
4. Install the modpack
5. Click Launch to launch FTB Direwolf20
Server ip: direwolf20.minewonderland.com – modpack ver. 2.5.0

Warning! The END resets every server restart.
Server features:
economy
global ranking
land claims (golden shovel)
market shop (/market)
random teleport
teleportation
global chat
Items banned in Overworld, Twilight Forest and LostCity:
– Builder, Miner, Advanced Miner
Items banned everywhere:
All Chunk loaders (use IRON BLOCK as chunk loader)
Celestial Manipulator
Dimension Builder
Dimension Editor
Dimension Enscriber
Quantum Quarry
Florbs
Drone (OpenComputers)
Storage scanner
Spatial io port
Clearing shape cards
Builders wand (extra utilities)
Rainmaker
Mob crusher (industrial foregoing)
Garden cloche
Reborn storage multicrafter
Portal gun
Black hole tank, unit
EFLN, TNT, Industrial TNT
Refined storage mod
Lamp of growth
Moving wand
Additional banned items can be added at anytime without warning.