Home » Ozone 3 Kappa (1.12.2)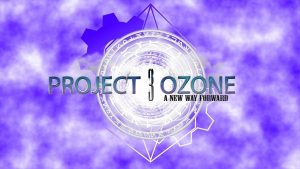 Project Ozone 3 [kappa mode] – 1.12.2
To join Project Ozone 3 Server you will need  the twitch/curse launcher found here
Server ip: ozone3-k.minewonderland.com
modpack ver. 3.4.9

Warning! The END, Omothol resets every server restart; Twilight forest, Erebus, LostCities, Nether resets every Monday.
Island expiration – 21 days
To change pack modes go to the config file "..PO3/config/packmode.cfg" then change "S:packMode=normal" to titan or kappa before you load the pack up. 
Server features:
economy
global ranking
market shop (/market)
teleportation
global chat
skyblock
Items banned everywhere:
All Chunk loaders (use IRON BLOCK as chunk loader)
Celestial Manipulator
Quantum Quarry
Spatial io
Enderio ME conduit
Storage scanner
Clearing, silk, fortune shape cards
Dimension builder, enscriber editor
Actually additions automatic feeder
Mob crusher
Fluid crafter
Garden cloche
EFLN
Compact giant chance cube
Compact machines items
Destruction catalyst
Catalytic lens, hyperkinetic lens
Cobblestone generator tier 4,5
Item translocator, fluid translocator
Florbs
Dense cobblestone generator
Item Vacuum (Embers)
Dynamite
Cave illuminator
Shield protector (tier 3,4)
Additional banned items can be added at anytime without warning.