Home » Multiblock Madness (1.12.2)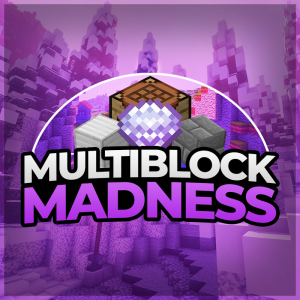 Multiblock Madness

To join Multiblock Mandess Server you will need the Overwolf launcher found here,
or you can use the MineWonderLand launcher found here
Connect to: multiblock.minewonderland.com
modpack ver. 1.2.1

Warning! The END, Anu Lair, Compact Machines resets every server restart; Twilight forest, Betweenlands resets every 24h; Space dimensions resets every Monday; Nether, Emptiness resets every month.
Server features:
economy
global ranking
player shop (/market)
teleportation
global chat
Items banned in Overworld:
– Builder, Digital miner, Vertical digger
Items banned everywhere:
All Chunk loaders (use IRON BLOCK as chunk loader)
Spatial io
Storage scanner
Clearing, silk, fortune shape cards
Actually additions automatic feeder
Garden cloche
Chemical thrower
EFLN, Nuke, Dynamite
Florbs
Dense cobblestone generator
Item/fluid translocator
Cave illuminator
Pointer, cursor
ME storage bus
Shield projector (tier 3,4)
Enderio ME conduit
Duskflame hex, Engraved thunder, Frost bringer
Exchange, piston scepter
Packager
Water candle
Solar panel (tech reborn)
Unchant pylon
Storage network master, controller
Shard of laputa, Terra shatterer
Sack of holding
Item vacuum
Oxygen vent
Atmosphere terraformer
Additional banned items can be added at anytime without warning.