Home » All The Mods 7 (1.18.2)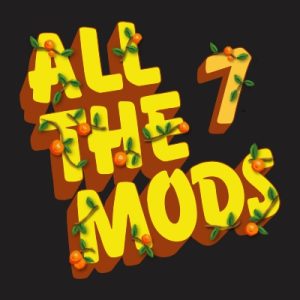 All The Mods 7 – 1.18.2
To join All The Mods 7 Server you will need the overwolf launcher found here
connect to: atm7.minewonderland.com
  modpack ver. 0.4.34 

 Java 17 required 
Warning! The END resets every server restart;  Nether, Mining world, The Other, Twilight Forest, EverBright, EverDown resets every month.
Server features:
economy
land claims
global chat
random teleport
teleportation
market
Items banned in Overworld:
– Builder, Quarry, Digital miner
Items banned everywhere:
Spatial io, spatial pylon, spatial anchor
Storage bus
Storage scanner
Refined storage items
Tom's simple storage items
Simple storage network
Advanced magnet
Shield projector (tier 3,4)
Compact machines
Hand of time
Turtle, advanced turtle, chat turtle, chat box
Schematicannon
No soliciting sign
Tesseract
Slingshot, bomb, rope arrow, spring launcher (supplementaries)
Tool belt, belt pouch
Integrated dynamics tech items
Chunk destroyer, advanced pump
Infinity drill
Other:
no autorank system (under development)
no global ranks (under development)
Additional banned items can be added at anytime without warning.