Home » FTB Direwolf20 (1.19.2)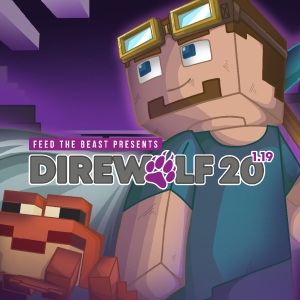 FTB Direwolf20 – 1.19.2
To join Direwolf20 Server you will need  the FTB launcher found here
server #1 

dw20-119.minewonderland.com      

Europe, USA (East Coast), Eastern Canada

server #2 

dw20-119-2.minewonderland.com  USA (West Coast, Central), Western Canada, Australia
modpack ver. 1.12.0

Java 17 required
Warning! The END resets every server restart; Nether, Mining world, Twilight Forest, Planets resets every month. Space stations never resets.
Server features:
economy
land claims
global chat
random teleport
teleportation
market
Items banned in Overworld:
– Builder, Digital miner
Items banned everywhere:
Spatial io, spatial pylon, spatial anchor, storage bus
Ender scepter, duskflame hex, engraved thunder, building scepter, frost bringer, rainbow vannon
Storage scanner
Advanced magnet
Shield projector (tier 3,4)
Compact machines mod
Slingshot, bomb, rope arrow, spring launcher (supplementaries)
Integrated dynamics tech items
Turtle, advanced turtle
Hand of time
Schematicannon
TNT, grenade, bomb
Refined storage mod
Time in a bottle
Infinity drill
Matter cannon
Nature's compass, structure compass
Ultimate pipe upgrade (pipez)
Mystic staff of explosive
RFTools dimensions
Other:
use Sophisticated Storage, Sophisticated Backpacks mods at your own risk
Additional banned items can be added at anytime without warning.